"Binnary Opposition" by Edgar Barroso for Video and Electronics selected at the Festival Mixtur / Barcelona, Spain April 25 – 27, 2013.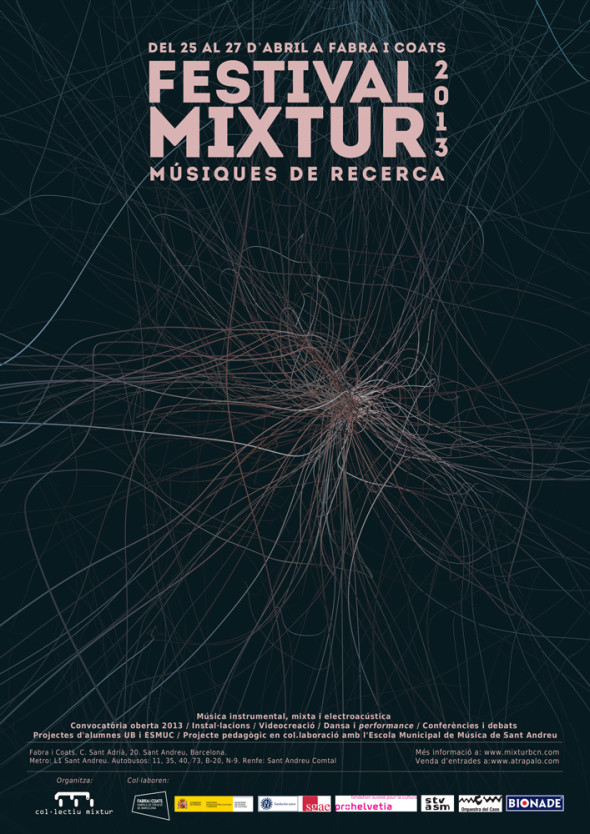 Mixtur is a collective formed in Barcelona with the aim of contributing to the creation, pedagogy and diffusion of today's music and sound art, engaged with research, both related to the sound itself and it's interaction with other disciplines.1
This entry was posted on Sunday, March 24th, 2013 at 1:43 pm. It is filed under acousmatic, Composition, Composition Competitions, composition sompetitions, Concerts, Conferences, Cross Disciplines, Digital Art, Docencia, Edgar Arturo Barroso Merino, Electroacoustic, FILM MUSIC, Gestión Cultural, Improvisation, Installation, Interdisciplinary, Interdiscipline, Live Electronics, Music Composition, Opinión, Prizes, Publications, Radio, Teaching, Transdisciplinary Collaboration, Video, Workshops. You can follow any responses to this entry through the RSS 2.0 feed.