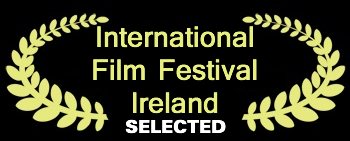 International Film Festival Ireland
Qualified Festival IMDb Qualifying Festivals
A collaboration between composer Edgar Barroso, designer Yen-Ting Cho, filmmaker Aryo Danusiri, Kapsis is a 7 to 10 minute piece for flute, electro-acoustic music, and video art, which will be part of a multimedia operetta. It portraits the mesmerizing Nahua myth of a young girl who becomes a starfish. The goal is to represent the unrepresented, to provide though structured musical figuration an understanding of invisible forces and principles that regulated not only the myths and riddles nut a new narrative discourse.
This work was possible thanks to the support of the FILM STUDY CENTER AT HARVARD.
Watch "Kapsis" in the WORKS section of this website
(Better if listen with headphones)
September 4-11, 2010 / Ireland.