"PUSH" by Edgar Barroso in progress for the ICST Immersive Space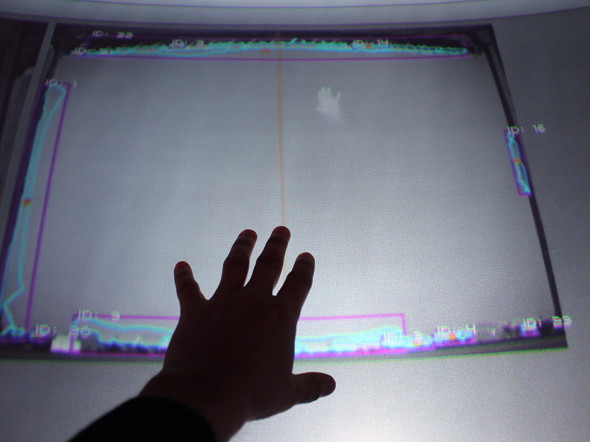 An immersive/interactive non-linear piece by Edgar Barroso created for technology developed at the p://www.icst.net/" target="_blank">ICST by Jan Schachter which tries to portrait the dichotomy that exists in his native Mexico. Beauty – Violence, Hope – Poverty, Biodiversity – Polution.
This entry was posted on Thursday, December 6th, 2012 at 8:31 am. It is filed under acousmatic, Composition, Composition Competitions, composition sompetitions, Concerts, Conferences, Cross Disciplines, Digital Art, Docencia, Edgar Arturo Barroso Merino, Electroacoustic, FILM MUSIC, Gestión Cultural, Improvisation, Installation, Interdisciplinary, Interdiscipline, Live Electronics, Music Composition, Opinión, Prizes, Publications, Radio, Teaching, Transdisciplinary Collaboration, Video, Workshops. You can follow any responses to this entry through the RSS 2.0 feed.