Awarded with a Frederick Sheldon Traveling Fellowship – Harvard University / 2012 – 2013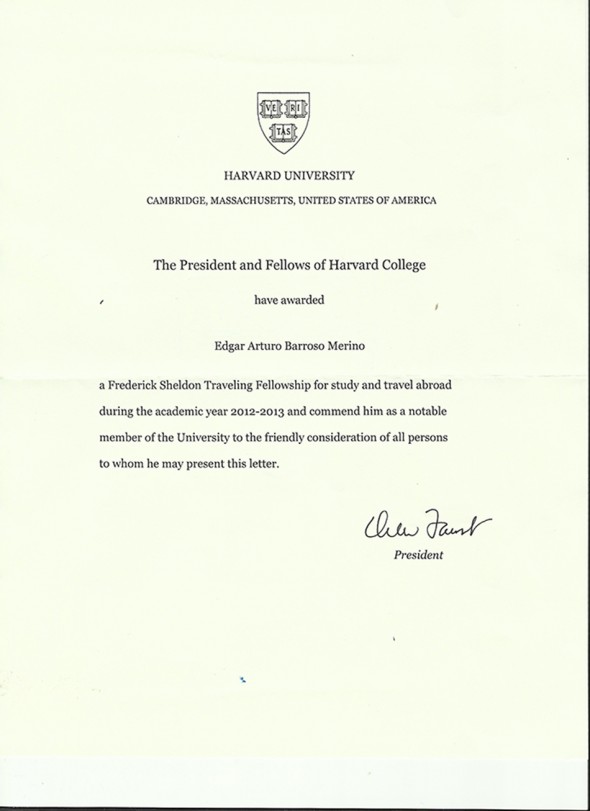 Fellowships, were established to support a full academic year (September-June) of research or study abroad for Harvard graduate students and graduates of Harvard's graduate and professional schools.
Candidates for these fellowships should have an outstanding academic record, a feasible and well-defined project, and good standing within their school.
This entry was posted on Tuesday, December 11th, 2012 at 11:04 pm. It is filed under acousmatic, Composition, Composition Competitions, composition sompetitions, Concerts, Conferences, Cross Disciplines, Digital Art, Docencia, Edgar Arturo Barroso Merino, Electroacoustic, FILM MUSIC, Gestión Cultural, Improvisation, Installation, Interdisciplinary, Interdiscipline, Live Electronics, Music Composition, Opinión, Prizes, Publications, Radio, Teaching, Transdisciplinary Collaboration, Video, Workshops. You can follow any responses to this entry through the RSS 2.0 feed.