TALUJON is formed by: David Cossin, Tom Kolor, Matt Ward, Dominic Donato, Michael Lipsey
Described by the New York Times as an ensemble possessing an "edgy, unflagging energy", the Talujon Percussion Quartet has been mesmerizing audiences since 1991. Talujon is thoroughly committed to the expansion of the contemporary percussion repertoire as well as the education and diversification of its worldwide audience.
Based in New York City, Talujon performs regularly for such highly regarded organizations as the Lincoln Center Chamber Music Society, Bang on a Can, Carnegie Hall, Symphony Space, Harvard University the Percussive Art Society. Talujon has appeared in universities and concert halls throughout the U.S., and on such festivals as the Taipei Lantern Festival, Brooklyn Academy of Music Next Wave Festival, Chautauqua, California's Festival of New American Music, Bang on a Can Marathon and at the Percussive Art Society's International Convention. Recently, Talujon has worked with composers Meredith Monk, Julia Wolfe and Eric Moe. This season, Talujon will tour Europe with Steve Reich and the Bang on a Can All-Stars.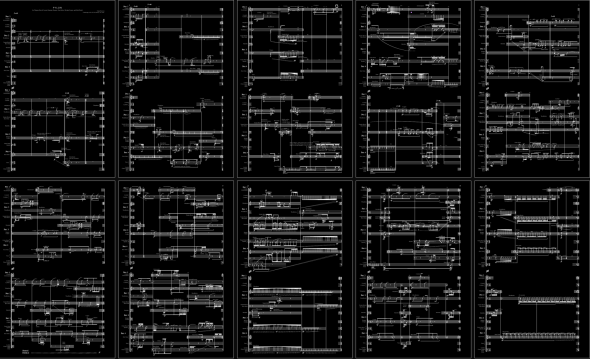 A pylon is a new typographic term introduced to define the missing areas of a stencil typeface. Ascenders, arms, crossbars, counters, spines, shoulders, tails, stems and spurs: altogether there are over 20 components in the anatomy of type. There remains a gap in the vocabulary of this most respected of crafts, however. In the designing or cutting of stencil letterforms, one is invariably brought to a point wherein the supporting canvas is joined to counter of the letter. Up until now, these supporting areas have gone without definition or label. A gross oversight by the standards of any industry, let alone one with as rich and respected a history as typography.