Edgar Barroso, will present Sketches of Briefness, at the XLIII Festival Internacional Cervantino
Home
Edgar Barroso, will present Sketches of Briefness, at the XLIII Festival Internacional Cervantino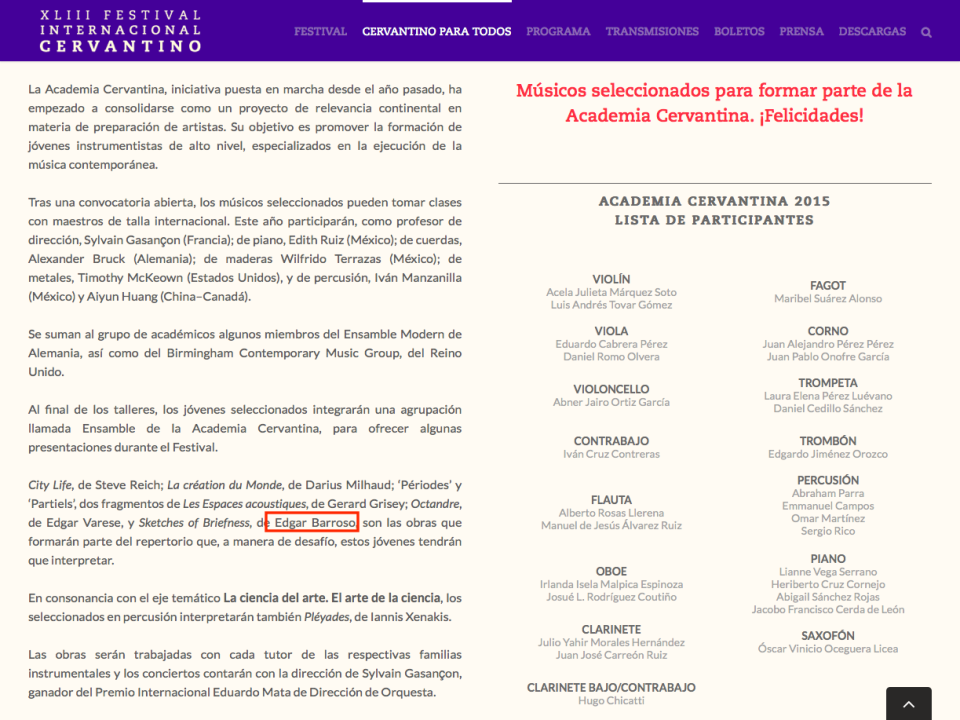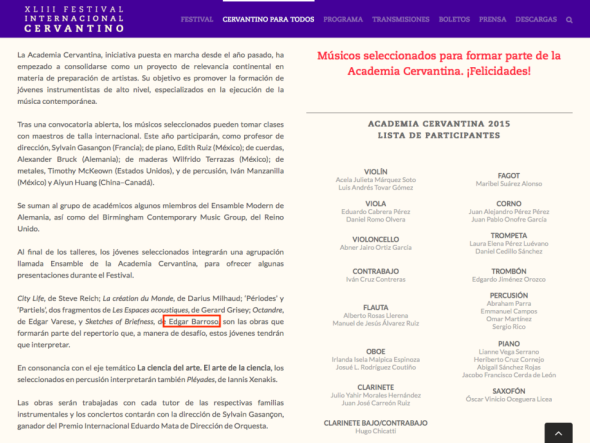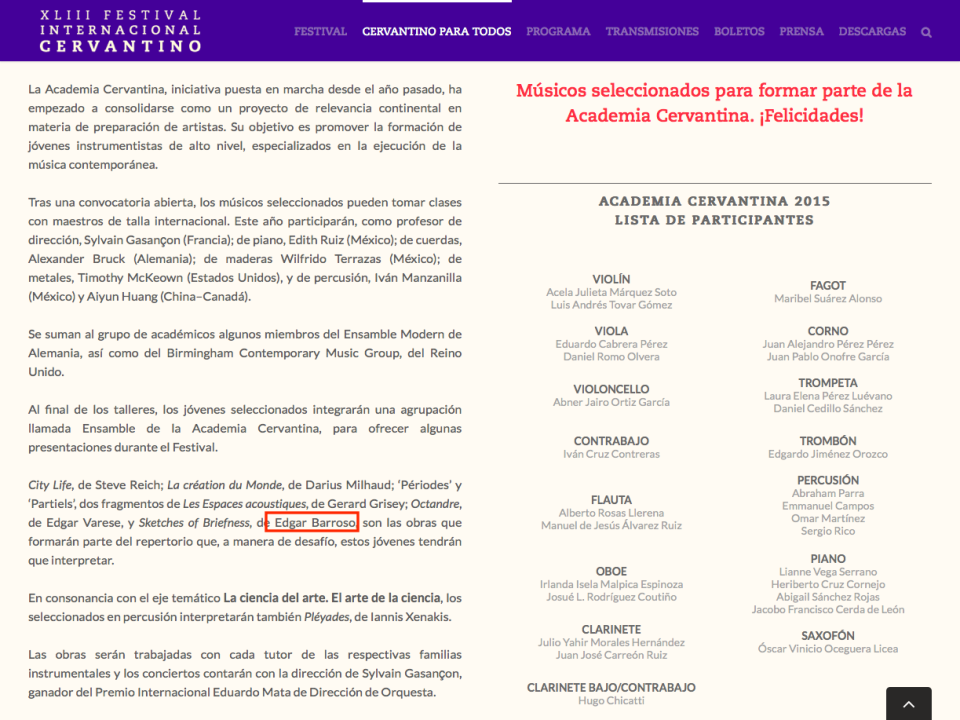 The next October 17th, the Academia Cervantina Ensemble will present Sketches of Briefness, by Edgar Barroso, at the XLIII Festival Internacional Cervantino.
Related Articles
Admin

, , Composition, Composition Competitions, composition sompetitions, Concerts, Conferences, Cross Disciplines, Digital Art, Docencia, Edgar Arturo Barroso Merino, Electroacoustic, FILM MUSIC, Gestión Cultural, Improvisation, Interdisciplinary, Interdiscipline, Live Electronics, Music Composition, Prizes, Publications, Radio, Teaching, Video, Workshops, 0

---

"Binary Opposition" for Video and Electronics by Edgar Barroso from Edgar Barroso on Vimeo. Since 1974 the International Computer...
Search for my scores, recordings, concerts, news, academic research, transdisciplinary projects and topics related to my work as a composer.
EDGAR BARROSO – Metzli (2015) World Premiere