"Engrama" for String Quartet by Edgar Barroso / The Diotima Quartet from Edgar Barroso on Vimeo.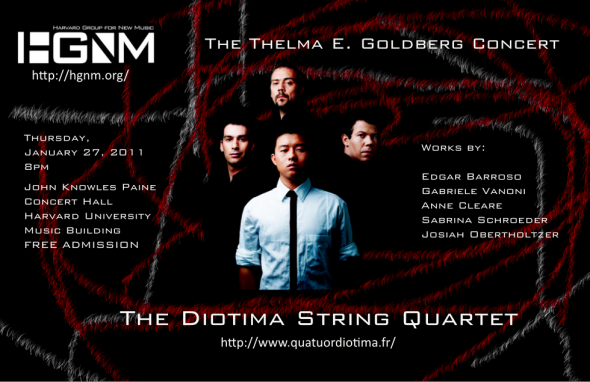 Engram (for string quartet) is the first part of a modular trilogy (with a total of 45 minutes) that explores three concepts that are related to the sense of hearing, being such, memory, translation and balance in relation to the increased violence in Mexico in the last four years. Each of these parts, in addition to form this trilogy- may be submitted as separate pieces where each part will consist of different instrumentation. Engram, is a hypothetical means by which memory traces are stored. Traumatic events such as kidnapping and robbery with violence marked the lives of those affected. That first engram, or change that happens in our brain when we realized that we are subject of a violent act, and how memory at that very first moment leads to sequels and traumatic memories is the motivations to write this piece. For the construction of engram, I heard and read several interviews of people who have been kidnapped and selected words or phrases that were common in all of them. Expressions like: "… it all happened very fast" or "I felt like I was drowning of impotence" were key to generate the material of the work in which acceleration processes and the use of the performers actual breathing is used as an extension of the instrument. These elements are fundamental to understand the first part of this trilogy. This piece is in its turn, the first of a series of works related to the phenomenon of violence in Mexico.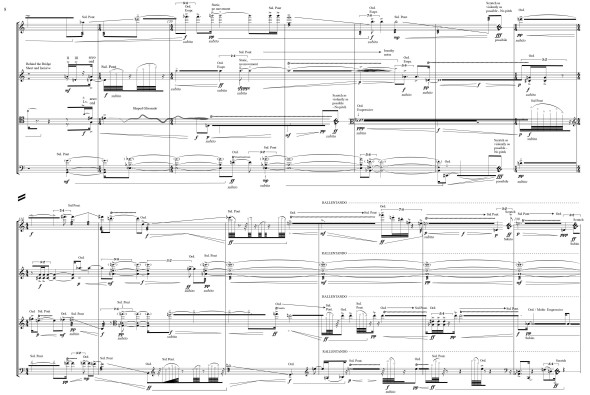 QUATUOR DIOTIMA, founded by graduates of the Paris and Lyon Conservatoires, was awarded first prize at the FNAPEC Competition, Paris in 1999, and the Contemporary Music Prize at the London String Quartet Competition in 2000, in which year, at the invitation of ProQuartet, they began a two-year residency at the Centre Européen de Musique de Chambre, Fontainebleau.
From the outset Diotima have been performing internationally; they have appeared at many of the major concert venues and music festivals across Europe including L'Auditorium du Louvre, Berlin Philharmonie, Konzerthaus Berlin, Festival ECLAT Stuttgart, Ars Musica Brussels, Huddersfield Festival, Archipel Geneva, Klangspuren Schwaz, MITO Settembre Musica, Villa Medici Rome, Casa da Musica Porto, CDMC Madrid and the Athens Festival. Concert tours have taken them further afield, to Japan, USA, Mexico, Central and South America, China and Korea.
Diotima's first CD of works by Lachenmann and Nono received the Young Talents prize at the award ceremony 'Diapason d'or de l'année'. Their recent CD of Janacek (Diapason d'or, November 08) comprises the two quartets played from new critical editions and the première recording of the composer's viola d'amore version of Intimate Letters. Their discography also includes quartets by Lucien Durosoir ('Choc' from Le Monde de la Musique) and Schoenberg's virtuosic concerto (after Handel) for quartet and orchestra, to which they will soon add works by Alberto Posadas and Chaya Czernowin, and a 'Second Viennese School' portrait.